September 21, 2019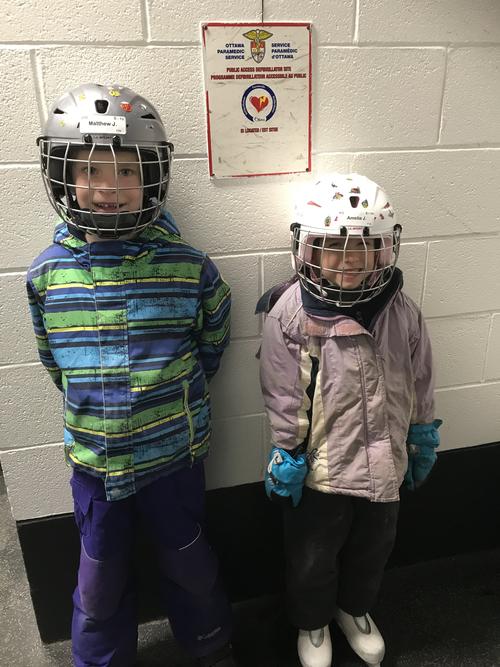 The kids do karate pretty much year round but their other activities pause over the summer.
This year Elizabeth is taking grade 5 ballet (4:15-5:15pm on Tuesdays and Fridays), Acrodance (5:15-6:15 Thursdays) and Contortion (6:30-7:30 Thursdays). The contortion was kind of an accident; we agreed to allow her to try acro on the grounds that she's doing it at home anyway and we were concerned she was going to injure herself with no training or supervision. Turns out that our extra flexible kid jumped ahead some levels, and more advanced levels need to take additional classes in order to avoid injury. We told Elizabeth that she might have to drop something else if it was too much, and she probably has to find her own way home from dance sometimes. She's also taking violin lessons again through the school and in theory is doing piano, but we haven't located a teacher yet. We aren't exactly in a rush. One great thing this year is that we have an amazing carpool again so we only have to drive one day a week. It's amazing what a difference that makes. We also don't have to find parking because the kids at Osgoode are old enough to be "autonome" and can find their way to our designated parking spot. She doesn't have any activities on Mondays, so she's been assigned responsibility for making dinner that day, which has been nice for me and a great experience for her. I was sad to see that the ballet class was on Tuesday; last year it was Monday which would have worked better for our schedule.
Matthew and Amelia both have piano Monday evenings out in Alta Vista with the lovely Shana. I pick Amelia up at 3:20pm and then get Matthew and Elizabeth's friend Maddie from the big school at 3:30pm. I drop Maddie off at dance and carry on to music class. Matthew is enjoying piano class much more this year because it comes with a regular dose of screen time every week. Amelia enjoys that part too! It's her first year of piano and she seems to find it fun. The middles are also doing swimming and skating, by request. Elizabeth did the big swim at the cottage specifically to get out of having to do swim lessons and her level isn't offered at the same time as the middles anyway. I did inquire if she wanted to skate but when she discovered it meant she'd either have to miss her favourite karate class with Sensei Suba or miss her bo class she decided to pass. Swimming is at 8am at Dovercourt on Saturdays and skating is at 10am at St Laurent, so there's more driving than I'd like, but it's only for the fall term and there's plenty of time to get changed, dry hair and get into skating gear. In theory the kids could even play at the playground but so far it's been too cold or wet and I doubt that's likely to improve as fall turns to winter.
In any case so far everyone is enjoying their extracurriculars and we're getting into the groove. The main problem - aside from Elizabeth not being able to join us for dinner on Tuesdays - is that Mommy and Daddy don't have any days off from driving. We're looking forward very much to Matthew getting his blue belt 235484965 months from now, as the karate part of the schedule should then get a bit easier...
You might also like
- Silly Sock Week
(0.453704)
- Virtual school: Week 2
(0.447154)
- Orchestre
(0.447135)
- WKC World Championships
(0.441497)
- Homeschool wk may 11-15
(0.44011)
All