September 18, 2019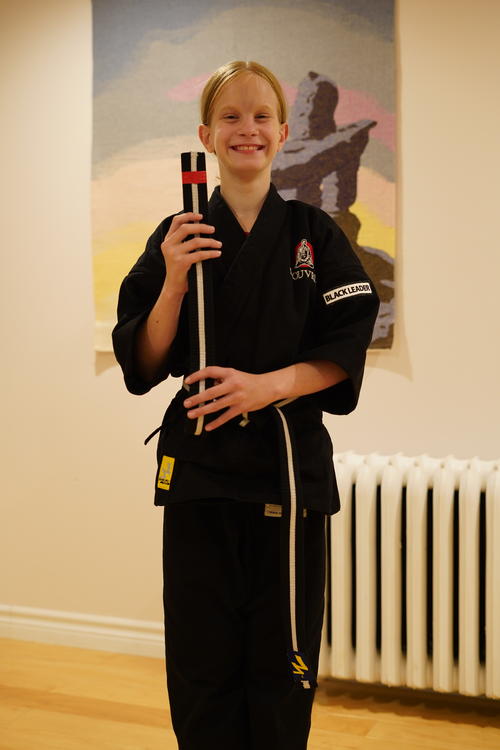 Elizabeth has completed the requirements for her first stripe towards her full black belt (1, 2 and 3 break falls). These are now red because the black stripes don't show up on the black belts.
For the record, Elizabeth says that break falls are when you throw or toss people on the ground. 1 and 2 don't involve tossing though. And we aren't to worry because she doesn't actually punch or kick her partner when practicing this, "because that would hurt".
You might also like
- Frustrating Toy
(0.298013)
- You known you're real parents when...
(0.296386)
- Four stripes to black belt
(0.289641)
- Messiah practice
(0.2846)
- Spring confusion
(0.280702)
All