March 8, 2010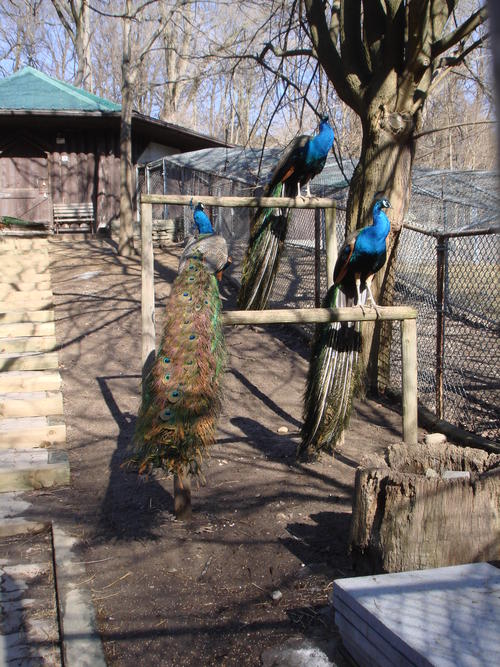 We had a day in Toronto to recover so we spent it hanging out with Cousin Donna and second cousin Lindsay. We went for a long walk in the park while the girls slept and the moms admired the signs of an early spring.
Elizabeth woke up in time to visit their little zoo. We saw Yaks yawning, African sheep that looked like goats to mom and beautiful peacocks strutting their stuff.
In the evening Elizabeth was on her best behaviour for great Aunt Muriel and cousin Pat, if not her best table manners... She apparently likes chili. And also if she's tired thinks nothing of actually resting her face on her plate. This was one of those moments best left to the imagination.
She played peek-a-boo and playing the "sharing game" with an envelope. This consists of giving away the envelope, and then snatching it back. Over and over and over. Pat made Bear wave and talk and Elizabeth was so intrigued that she climbed up on the couch with Pat and snuggled. Pat had Elizabeth under one arm and Bear under the other!
You might also like
- Apple Picking Reprise
(0.342535)
- Road Trip games
(0.341463)
- Trip to the big city
(0.335274)
- Easter Sunday
(0.334266)
- Flour letters
(0.330656)
All