August 4, 2017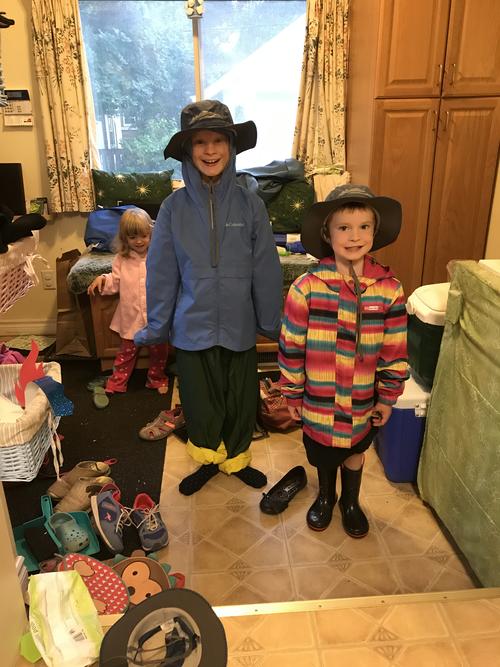 The kids did camp Otonabee through the YMCA this year. It sounded pretty awesome - ropes course, hanging out outside, making fires, making shelters, swimming in the lake etc. I tried to talk Elizabeth into doing the camp that had some horseback riding but she was having none of it. The kids took the bus from just around the corner, which was great since Matthew will have some practice before school starts.
Day one was amazing and the kids came back bubbling with how much they loved this camp, although Matthew left his bright yellow towel behind somewhere. It's pretty distinctive so I wasn't worried but did ask the camp to look for it.
Day two went south for Matthew and he never really recovered. The big attraction of his camp was going in a war canoe with the whole camp and this was today's adventure. Except that instead of going in the war canoe, Matthew had to go to the bathroom. So he missed out. I was pretty upset, because first of all we've been working really hard on the concept that he needs to go to the bathroom when he needs to go and will not miss stuff as a result. ("You lied, Mommy") Secondly, it's pretty crummy to leave a kid out of the main activity of the day. It's a camp for four and five year olds, so structured bathroom breaks should be built in. Anyway, they promised they'd take him canoeing another day. And they never did. End result was that Matthew decided he hated the camp and was never going back.
At least Elizabeth claimed to enjoy it greatly.
You might also like
- Strike Day
(0.395809)
- Preparing for Gingerbread
(0.394517)
- Calypso
(0.393162)
- 52 cm of Snow
(0.392978)
- Winterlude
(0.392)
All