July 11, 2019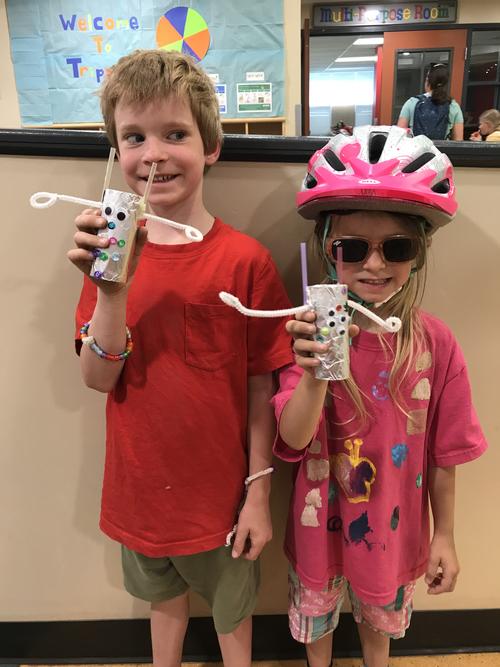 When we were talking about summer camp possibilities this year Amelia and Matthew decided they really wanted to do a Glebe Community Centre camp. When they discovered they could both do robot camp they were excited to sign up together. Matthew was a bit sad that mini athletes no longer seems to exist but once they discovered the afternoon camp was run by Jason that sealed the deal. Actually the robot part wasn't the main draw; Jason was! Amelia was even happier when she discovered her other favourite staffer Chris was also helping to run this camp.
One of the best parts was getting to ride the school bus to Cosmic Adventures where Amelia got lost in the tunnels and "I screamed until Matthew rescued me". They are extremely anxious that we should go back and "show Elizabeth". Elizabeth is inclined to feel a bit too old for Cosmic these days but perhaps in the fall...
Elizabeth meanwhile was at dance camp at KV Dance. She got to try out a whole range of different styles and had a blast doing so.
You might also like
- All Saints and GNAG Halloween Party
(0.366786)
- First day of "preschool"
(0.353222)
- Virtual School: Week 39
(0.3523)
- Michael's birthday
(0.351163)
- Butterflies 2017
(0.35102)
All