February 19, 2019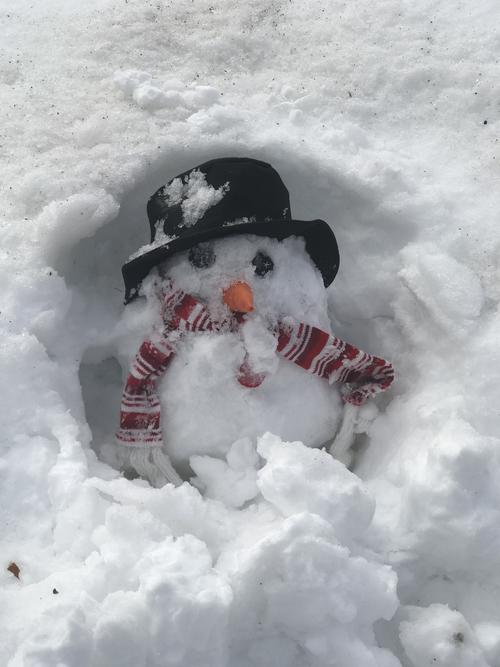 The Glebe Association had a snowman building competition #snowphytrophy this year which we were quite keen to enter, mostly because Brendan took third place in a similar competition in the late 80s. When we discovered that we could enter more than once it was game on.
Elizabeth probably spent the most time on her creations "Igloo" and "super snow penguin" which were extremely cute if tiny. She got the most attention as her creations made it into the In the Glebe blog. We were quite impressed by Igloo as he was built on one of the coldest days of the year. It certainly wasn't packing snow so getting him to resemble a snowman at all was extremely challenging and required a lot of problem solving.
In the end we created or were responsible for at least eight snowmen which as best as I can tell was more than half the total number of entries for the whole competition. Auntie Janice made a giant one using snow and water to make packing snow. Our neighbour Catherine made a palm tree out of snow. Our part of the block looked fantastic and I was proud of our efforts even if after all that we apparently didn't even warrant an honorable mention.
In any case, I hope they do it again but if they don't I think we'll have to have our own friendly neighbourhood competition!
You might also like
- Virtual School: Week 23
(0.377778)
- Gingerbread 22nd edition
(0.376638)
- River Oak
(0.375303)
- Quilt Show
(0.372327)
- Gingerbread
(0.371643)
All