March 16, 2010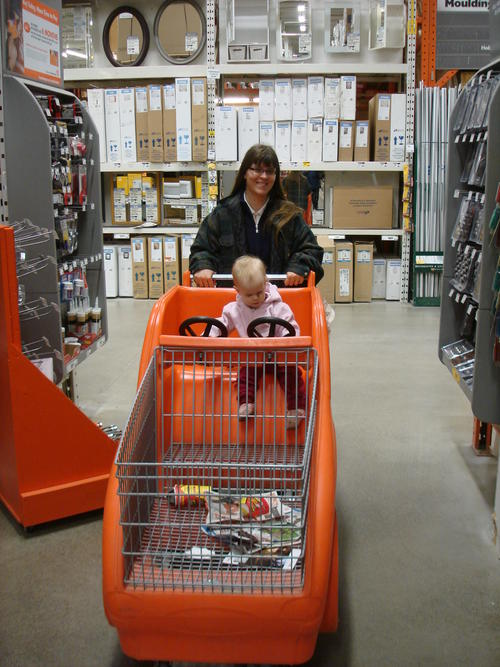 Elizabeth has been sick the last few days with a vicious tummy bug. Unlike last time, Elizabeth is as happy as a clam most of the time. She's even been helping us clean out our basement... (We went to Home Depot on Sunday before she got sick where she was thrilled to drive the race car shopping cart.)
Then she gets a bit fussy and we go through our list. "Do you need to go to the toilet?" "Need a diaper change?" "Are you hungry?" "Do you need a nap?" BWAWP... goes Elizabeth. Usually all over Mom. Getting completely drenched in vomit is not my idea of a good time. Elizabeth doesn't enjoy it much either, although she seems to love the baths afterwards.
Our employee Irina has been recommending black tea. A few years ago she dosed me with Eucalyptus tea that was very effective if a bit vile so if Elizabeth is still sick tomorrow I might try it...
1
On March 17, 2010 at 10:09 am
Grandpa H
said:
Still retaining adequate fluids I trust? We're feeling so sorry for all of you...
You might also like
- Dentist
(0.344444)
- 52 cm of Snow
(0.34303)
- Ballet
(0.342566)
- Capital of extremes
(0.335394)
- First day of Maternelle
(0.33432)
All