October 27, 2019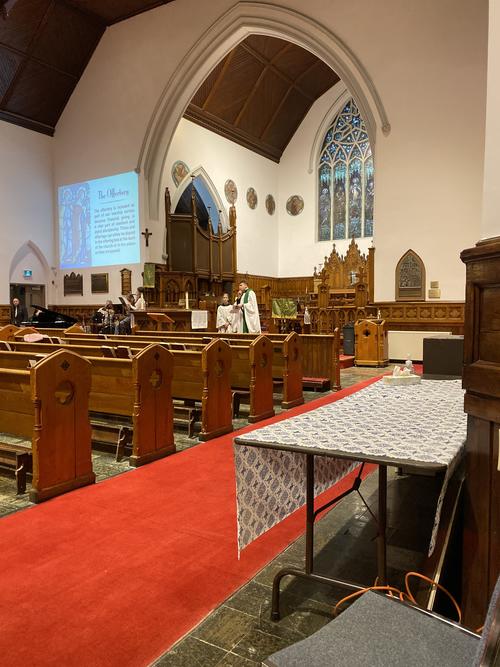 Elizabeth has wanted to be an acolyte at church since her friend Karis started doing it last year (or was it the year before?) but she wasn't old enough at the time.
Now she is! She asked me to arrange it and Father Creighton was happy to oblige. At which point Elizabeth decided it was too scary and she couldn't possibly. Maybe this had something to do with her first time coinciding with our parish celebration and bishop's visit - super cool but also definitely out of the ordinary.
Anyway we are familiar with Elizabeth changing her mind on stuff when she's nervous so we told her she couldn't back out for a few months.
Turns out she enjoyed it very much and is looking forward to the next time.
You might also like
- Visitors!
(0.340385)
- Wedding prep
(0.338806)
- First day of preschool
(0.334307)
- First day of grade 3
(0.328696)
- Antibiotics
(0.328014)
All