June 11, 2019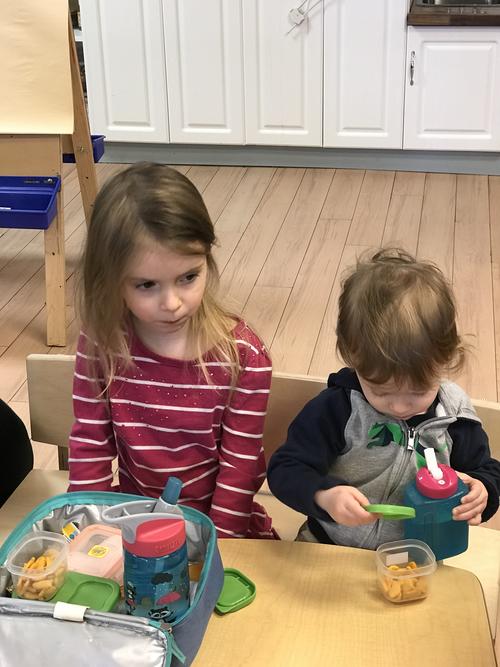 Michael and Amelia have been going to the Grandir Ensemble french playgroup pretty consistently every Tuesday morning this year. It's a well thought out group with lots of opportunities to practice our french. The first two hours are free play with crafts, and a snack time at 10am. At 11 the toys are cleaned up and then it's circle time which features songs, stories and sometimes musical instruments!
Amelia especially enjoys painting - she always carefully covers the entire paper with paint. Michael has just started painting in the winter. He seems intrigued.
Sometimes there are special group activities like squirting coloured vinegar onto baking soda.
You might also like
- French Class
(0.366615)
- Grandir Ensemble
(0.353519)
- End of year french class
(0.331541)
- Violin
(0.323232)
- Virtual School: Week 28
(0.323094)
All