May 13, 2019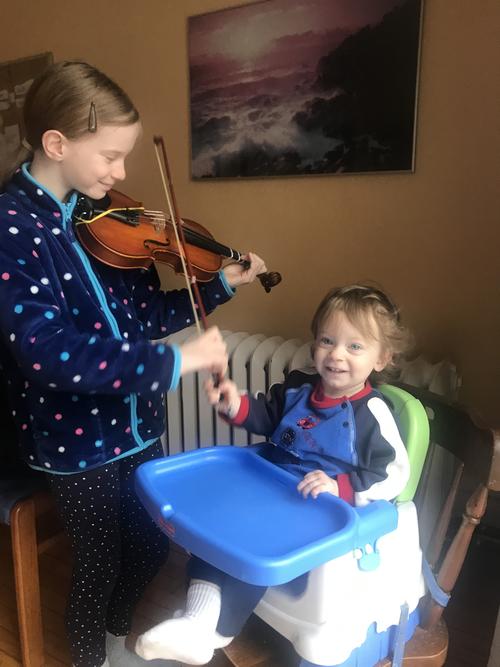 Elizabeth and Matthew have been taking violin lessons through their school this year with Mme Danielle.
Matthew does a special music class with five other students and enjoys it very much. I gather most of it is musical games, songs and rhythm instruments with a tiny bit of violin (one on one) per class.
Elizabeth's class is mostly one on one, although sometimes she has class with one or more student in order to inspire each other. Matthew's class is entirely at school but Elizabeth is expected to practice so we've been renting a 1/2 size violin all year and she practices for a few minutes four or five times a week. She likes the classes but isn't sure about whether she likes practicing (but also doesn't want to quit). She was surprised to find out that when you start a musical instrument then you don't necessarily sound all that good at the beginning - I guess she'd forgotten that her piano abilities were built on many hours of practice!
You might also like
- Music
(0.358407)
- Dovercourt
(0.354752)
- Les devoirs
(0.353488)
- Summer school aug 24-28
(0.345622)
- Spring in the park
(0.344887)
All