July 10, 2019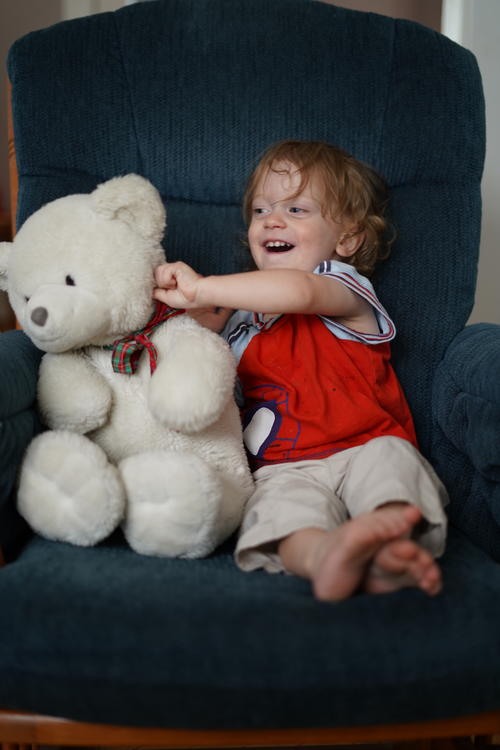 At 18 months Michael is always pointing out animals but doesn't want to get too close, even to Rafale next door.
We've discovered that although he's fairly indifferent to bath time Michael does love swimming. At camping he was purposefully flinging himself into the water to swim - repeatedly dunking his head under water and making swimming motions. He thought it was hilarious and didn't appreciate our efforts to prevent him from drowning. He's quite independent... It was all rather nerve wracking.
He mostly has stopped putting toys in his mouth so the kids let him play with their legos sometimes. He still likes to take big chunks out of anything squashy. No stress balls for you, young man!
He loves stuffies (especially Elizabeth's) and calls them mehmehs.
You might also like
- Wedding prep
(0.342697)
- January Duty day
(0.337662)
- 21 months
(0.33463)
- Life skills
(0.3328)
- Dovercourt
(0.332046)
All