December 17, 2019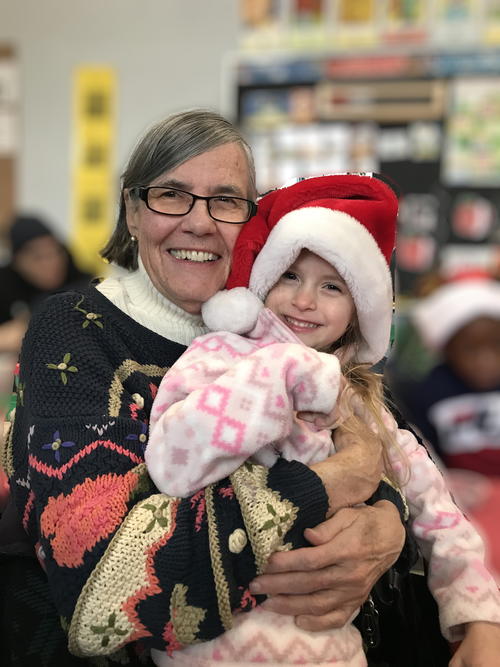 Amelia had to steal Elizabeth's santa hat for her Christmas spectacle. Elizabeth was not pleased but did lend it eventually.
The classroom had some technical difficulties getting background music so the kids sang a capella. I was very impressed by how well they knew the songs - they sang "Pere Noel frappe a la porte" and "Petit nez rouge", both of which have a LOT of words. Then they did a craft and then the computer started working so they did all the songs again with music and a hilarious dance (shuffle).
Michael enjoyed the craft part very much since he found it was an excellent opportunity to throw supplies on the floor.
You might also like
- Ski
(0.326121)
- Boxing Day Sledding
(0.32349)
- The Hippo House
(0.322222)
- Rent-a-Sibling
(0.320624)
- Cold weather activities
(0.319933)
All