November 20, 2019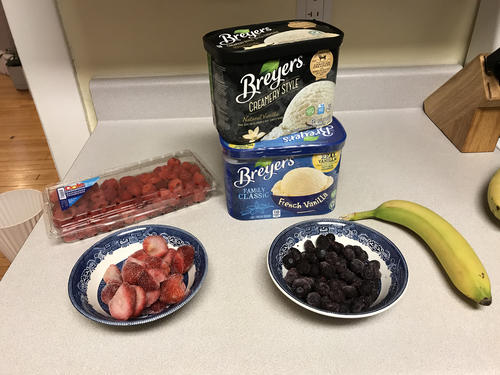 We had ice cream for breakfast this morning! A study that has been going around (and around and around) for a few years came to my attention recently.
In short, the claim is that eating ice cream for breakfast makes you more alert through the day. We decided we just HAD to put this to our own test and we invited our neighbours to try out the experiment as well.
Our conclusion? It was super popular with the kids, but we have insufficient data as to whether it improves performance. Clearly we'll have to try again...
You might also like
- Tulips
(0.29529)
- School Concert
(0.294017)
- Joe, Will and Wyatt
(0.291312)
- Summer school week 2
(0.290323)
- Amelia starts ballet
(0.287435)
All