December 14, 2019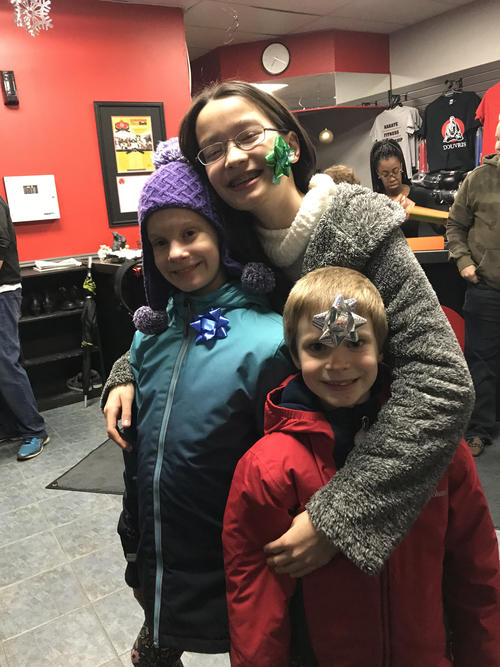 I took the kids to the Christmas potluck at karate. The younger two didn't get to go because it was past their bedtime!
The potluck was chaotic so the girls retreated to the change room to chat and hang out upside down. As one does. Matthew wasn't too excited to be left out but he did dance around with the others in the dojo and eat many, many sweets so the event was deemed a success.
Elizabeth and Matthew were thrilled to get a chocolate advent calendar, something that they have heard rumours about but never seen before. I was not very popular when I insisted they could only bring one home and not more than that!
You might also like
- Butterflies 2015
(0.344954)
- Family Day
(0.344178)
- Sleepover
(0.33935)
- Berry picking
(0.33892)
- Apple picking
(0.338733)
All