December 23, 2019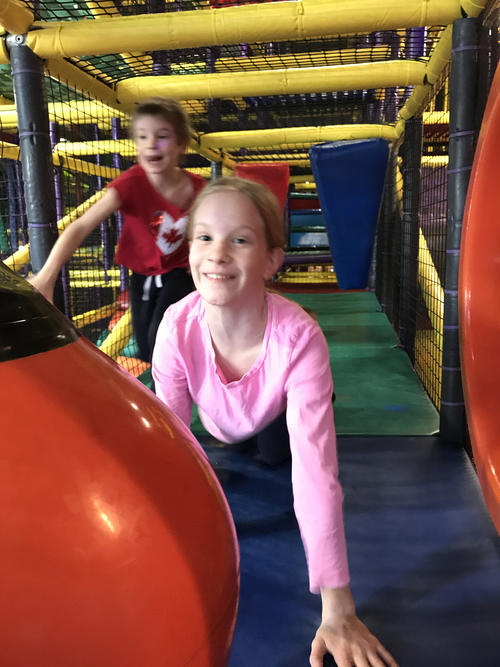 It was the first day of holidays, but Michael still had french playgroup so I dragged Amelia along as well. I gave Matthew the choice of whether to come or not and at first he thought he'd be too old but in the end he decided to go. Elizabeth was happy to have the chance to a quiet house.
We were practically the only people there, so it was very quiet. Matthew built some very elaborate wooden castles which got knocked down by the babies. He was a bit put out but the staff all commented on how mature his response was ("shrug") so he decided to go with it instead of being cranky.
After we came back, we played in the snow with the neighbours for a while and then headed out to Cosmic Adventures!
The kids had playing on Cosmic Adventures on their fall bucket list but we figured better late than never!
You might also like
- Skating and Swimming
(0.374034)
- Come Sing Messiah
(0.364307)
- Bus and train adventure
(0.363919)
- First day of preschool
(0.363901)
- PD Day
(0.361528)
All