December 18, 2019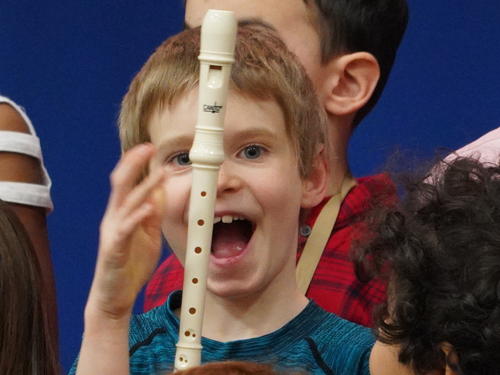 There's a new music teacher this year. I'm happy to report that the first graders were MARKEDLY better. Also there was no yelling. It was also much easier to see all of the students. Matthew's absolute joy when he spotted us and his enthusiasm in waving to his family was very cute.
It was still not as good as Elizabeth's kindergarten concerts (which were something!) but they obviously put a lot of work into this one and we enjoyed it a lot.
I was particularly impressed by the many props which apparently Elizabeth and some of her friends have been diligently working on for the music teacher at lunches and recesses for quite a while.
You might also like
- End of Year concert
(0.364937)
- Skating season is over
(0.341151)
- Spring in the park
(0.339552)
- Grade 1
(0.335799)
- Fort Magic
(0.335341)
All