November 13, 2019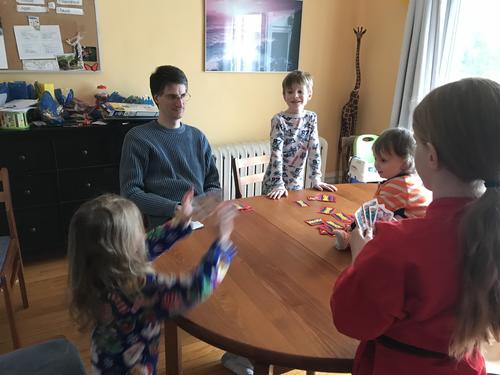 One of our resolutions this year was to institute a "family game night".
Typically on Wednesday evenings - in between karate classes - we've taken to playing games of all kinds. Game night interferes with Michael's bedtime and the board games have often ended in tears - Matthew in particular almost always loses - but we persevere. Despite my feeling that these evenings are more trouble than they are worth apparently the kids think they are awesome and complain if we don't make them happen.
You might also like
- St Nicholas and Grandpa's birthday
(0.310924)
- Telephone
(0.309783)
- Birthday party
(0.309028)
- Visitors!
(0.308008)
- Rainy day
(0.307692)
All