November 20, 2018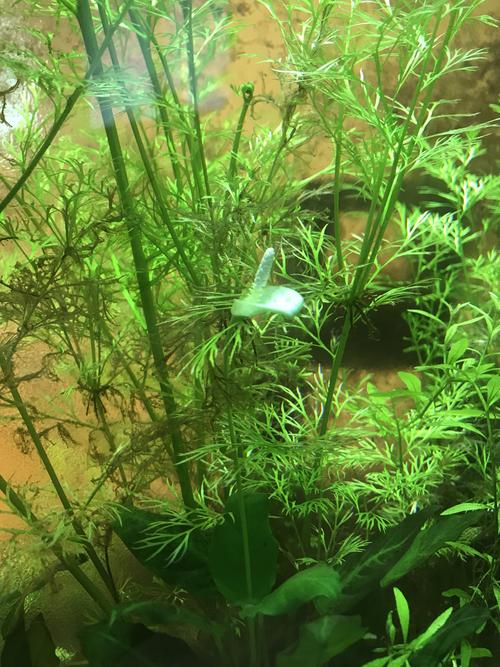 Just when the fish tank was looking pretty great, we had a bit of a run-in with cyanobacteria (of doom). Yuck! We tried a bunch of things including thorough cleaning, blocking all the light to the tank for a couple of weeks, adjusting fertilizer patterns etc etc.
Eventually we found a magic powder "red slime remover" on the internet that did the trick but it was too late to save our beautiful red leafed plant, especially since we then had problems with our lighting system. Finally things are settling down again and we were pleased to see one plant so happy it started to flower. How cute is that?
You might also like
- Summer school aug 24-28
(0.306836)
- Happy Birthday Uncle Chris!
(0.306785)
- A fall day
(0.302885)
- Grandir Ensemble
(0.302439)
- Playing with Daddy
(0.300752)
All