June 13, 2019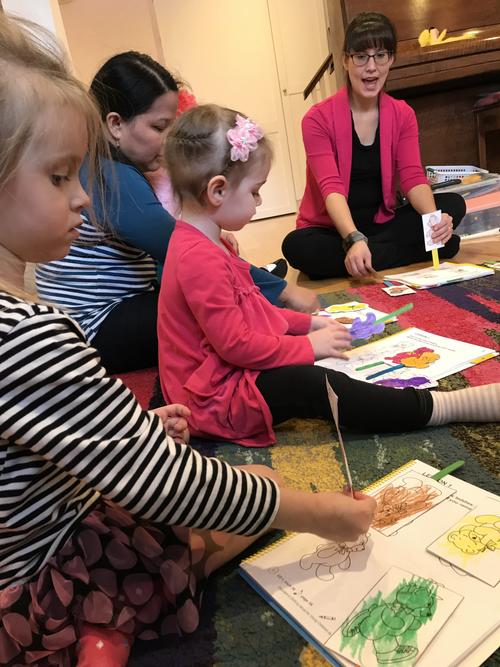 At the end of last year, wonderful piano teacher Mrs Shana closed her studio at the Sunnyside church and moved all lessons to Alta Vista.
We had been going to Alta Vista already for rhythm classes for the littles and the idea of driving out there several times a week seemed quite untenable even before it turned out that Shana didn't have any private time slots for Elizabeth open except during school hours. So this past year Elizabeth has been taking piano once a week with Lorianne who comes to our house on Thursdays (usually) to play before karate. We were hoping to transition back to Mrs Shana next year and wanted Elizabeth to keep having the experience of piano recitals, so we also sent videos of Elizabeth's practice sessions to Shana and she sent back comments and set the expectations of what to play. It worked out okay for Elizabeth because she's a very conscientious student, but I think the dual teacher role was challenging for Lorianne and Shana to wrap their heads around.
Matthew continued with his piano Tuesday evenings out at Shana's house in Alta Vista. Usually we ate a rushed supper as soon as they got off the bus then I took both Elizabeth and Matthew in the car and dropped Elizabeth off at karate on the way to music. Often I didn't even pull over, if we timed the light correctly she'd hop out at the red light. We were still often late. Not ideal, but by the end of the year Matthew seems to have more-or-less caught up to his classmates. He's still not super fond of piano and vastly prefers playing the violin. This was the year that the classes played the Dump Truck Waltz. You may recall this as the piece Elizabeth played 400 times. I knew that Matthew was not going to manage to catch Elizabeth, but he was proud that he beat her week 1 score and he was also proud to be the kid who played it the most in his class. Interestingly, I found that his actual ability to play the piece got worse after the two hundredth rendition - the over familiarity meant that he started to overplay the piece and develop bad habits which isn't what Elizabeth experienced.
For the last two kids, I really didn't want to add a second day of driving out to Alta Vista and I knew that Shana had a Glebe preschool class gig so I inquired whether she might be willing to run a Sunrise class for Amelia this year out of our basement. After a little bit of thought she decided to go for it and we opened a class joined by many of our neighbours. It was a very convenient class for all concerned. After the fall session of sunrise finished, we decided to go back to doing Music Pups and Amelia enjoyed that very much as well. Michael joined in a few of the Music pups classes, although we didn't prioritize his attendance as he was often napping and also Amelia really thrived on the one-on-one time.
You might also like
- Homeschool wk june 15-18
(0.445608)
- Orchestre
(0.4425)
- MYC
(0.439823)
- Music Day
(0.438791)
- Buskerfest
(0.438732)
All