September 11, 2019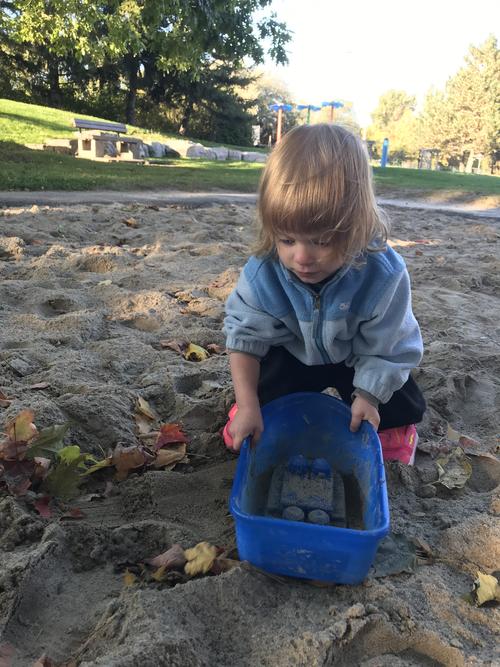 At 20 months Michael is still very busy. He likes to play with light switches; flicking them on and off and on and off. He would also like to play with the alarm system but although he's now tall enough this is strangely not at all allowed.
Michael isn't terribly fond of routine changes so he is annoyed that the older kids are at school all day now. He does love going to the park and playing outside.
Daddy always puts him to bed now. On days when Amelia is also being put to bed they generally get to play together for a bit before bedtime. At 6:00 they all go upstairs and while Amelia gets her PJs on Daddy takes Michael upstairs, puts his PJs on, brushes his teeth and locates his bed under the mess of toys. Once ready they head back down to Amelia and help her finish getting ready for bed. Then they read a story and say prayers before tucking Amelia into bed. After Amelia is suitably tucked in and lights out they head back upstairs and tuck Michael into his bed. After a quick prayer daddy sits in the hall outside the room where Michael can still see him until Michael falls asleep. This takes somewhere between 30 seconds and an hour or so depending on how wound up Michael was, but he is very good about staying in bed instead of trying to get up and do things. Daddy used to sit beside him but that led to more mischief for some reason. Curious George always sleeps with Michael now.
You might also like
- 23 months
(0.397982)
- Two!
(0.387605)
- Five months
(0.387019)
- PD Day
(0.374074)
- 14 months
(0.373613)
All