November 13, 2017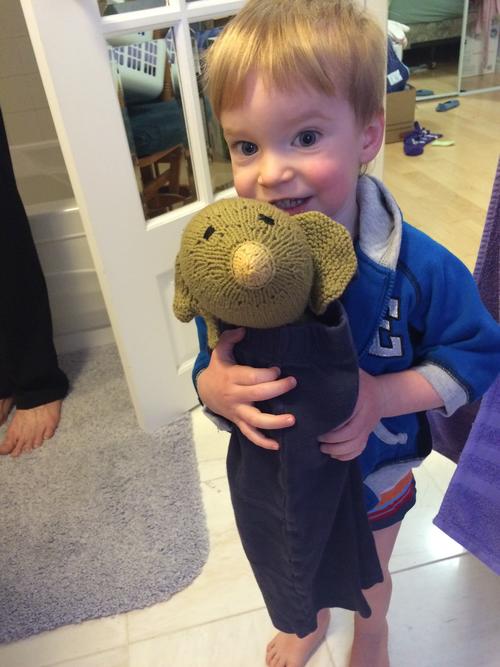 My friend Janice made this incredible knitted elephant for Matthew which he adores and Elizabeth is horribly jealous of (because she's the one who likes elephants).
Matthew doesn't really sleep with stuffies, but in so much that he has stuffie favourites Tickles is one, in part because it's so tempting to suck on the trunk (ewww).
Daddy and Matthew (especially Daddy) have been having fun with Tickles.... That elephant sure gets up to mischief.
You might also like:
-
Palm Sunday
-
Fun at the neighbours
-
A failed birthday present
-
Messiah practice
-
Rain rain go away