February 1, 2020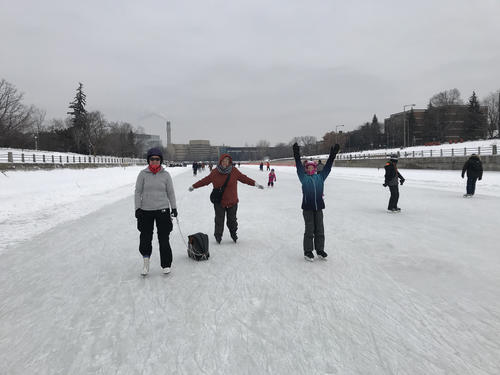 The canal ice was better today, so after breakfast with her friends I drove with Angie and Elizabeth to the canal and we met Janice there before her skate patrol shift.
We skated from Patterson to Delaware and then back. Angie thought she was being slightly reckless going skating two hours before she was due to board her train but luckily there were no mishaps.
All too soon it was time to say goodbye for another year. Despite some of my hooligans saying they were okay with Angie leaving because we have a bunny to console us this week, everyone already misses her very much.
You might also like
- Canal #3
(0.35259)
- Lac des Loups
(0.35)
- Life with two kids
(0.340949)
- Ollie Otter goes swimming
(0.33589)
- Canal
(0.335034)
All