February 2, 2020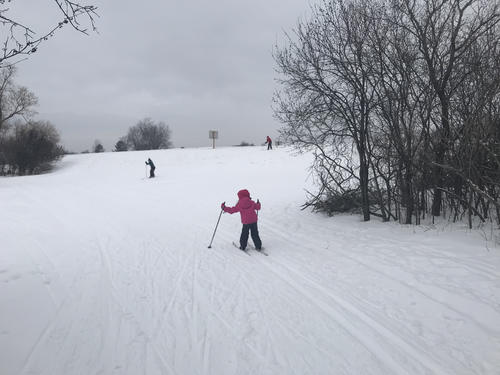 I probably OUGHT to have taken the kids to see ice sculptures and otherwise done winterlude stuff because next week apparently has a forecast of 5C.
I didn't register the forecast though so I took the older three skiing again and we hit a milestone on three fronts!
1) We've now been cross country skiing five times and have achieved half of our target outings.
2) Amelia actually skied by herself (with poles too!)
3) We made it well past the point that we always have to stop when we go snowshoeing.
Matthew and Elizabeth spent all their time skiing in circles up and down as many hills as they could find while waiting for us.
You might also like
- Gatineau Park Ski
(0.348802)
- Family Day
(0.348118)
- Three at a time
(0.345763)
- 2 weeks old
(0.345048)
- Siblings
(0.337815)
All