February 3, 2020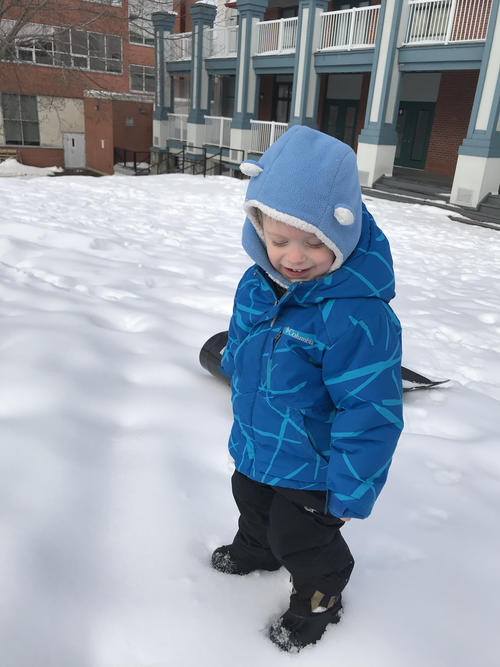 Michael's French class is abruptly undergoing renovations so it's moved from the place on St Laurent to the Vanier Museopark. Michael was NOT AT ALL SURE about this, but we've stuck it out and he is starting to come around.
It's definitely challenging - they have to bring the toys, but today we made smoothies and went sledding outside which he adored.
In the afternoon he insisted on going outside to the bus stop to welcome his siblings home as he hadn't had enough of the snow.
You might also like
- Bus stop fan club
(0.327189)
- French class reno
(0.313107)
- Lac des Loups
(0.307692)
- Family Day 2011
(0.299803)
- First post pandemic museum
(0.297297)
All