February 4, 2020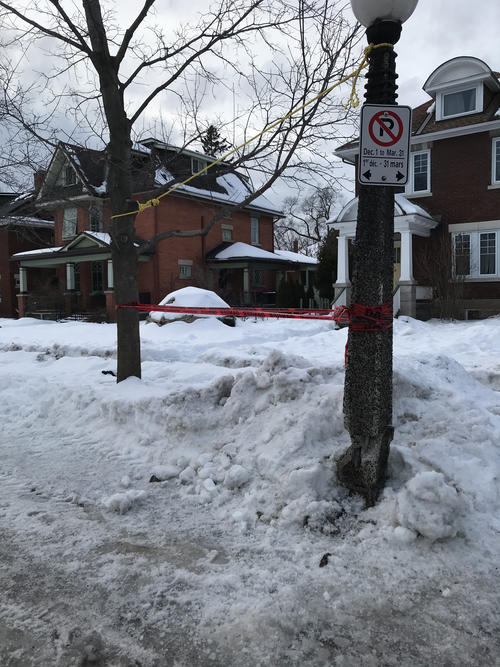 The snowbank eaters were scheduled to come and eat our snowbanks in the wee hours Monday. Brendan thought they were unusually loud - turns out he was right as the machines not only ate our snowbank but our lamp post as well.
The first we realized this was when Hydro showed up and tied the post to the tree. I was not super impressed. The following morning a crew did show up to remove the post altogether, replacing it with a bright orange pilon that presumably will grace our lawn until spring.
I'm not excited about the pilon as I think it's ugly and will go flying down the street but I am pretty happy about the prospect of a few months with less light pollution!
You might also like
- Good Friday
(0.316514)
- Skating!
(0.31145)
- Braking Leaves
(0.311334)
- Cutest thing in the pool
(0.310287)
- Rehearsal Dinner #RayCray2016
(0.308715)
All