February 8, 2020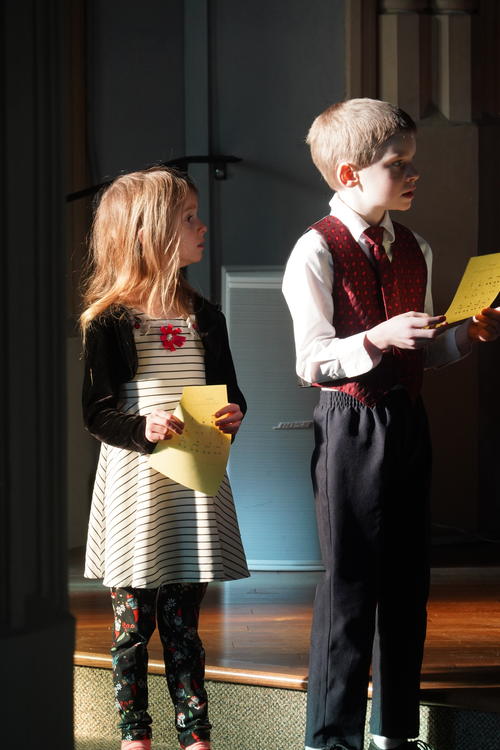 It was piano recital day today. For the first time ever Elizabeth was not involved and she was happy about that!
Matthew's class time was at 9:10am and Amelia and Michael's were at 10:10am but we decided that Michael wouldn't care either way and moved Amelia. That way we'd be done by grading time.
Also for the first time in a while we managed to arrive late. So no rhythm band for us! Luckily Amelia has been to enough recitals that she wasn't at all phased by coming a few minutes late. Auntie Janice was able to make it too, even though her skate patrol shift on the canal only ended at 9!
Amelia played Mary had a little lamb for her first recital (just like Elizabeth) "because it's my best piece". I asked Amelia if she wanted me to come and point for her but she was having none of this Mommy help.
Matthew played Tic Tock "because it's the shortest piece my mother would let me pick". He was pleased at the big laugh that drew. He insisted he did not want to have his book and played it from memory.
Both kids did great and we were all duly proud.
You might also like
- Grading
(0.394667)
- Virtual Piano Recital
(0.393939)
- Spring Piano Recital
(0.388379)
- Piano Recital
(0.38563)
- Skating on the Canal
(0.383361)
All