February 9, 2020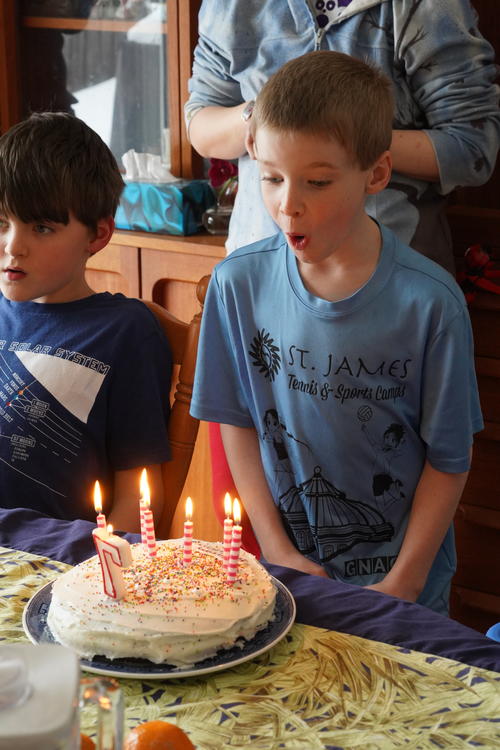 It was Matthew's birthday party!


We played games in the basement with cousins. First we introduced everyone to sushi go party (Grandma won!) and then we played twister. Fewer people actually played twister but I think it's fair to say that Elizabeth won with a little help from Daddy who sped up the game by calling out the most convoluted positions he could think of after we got tired of waiting for the spinner to make them fall.

Then it was Cake time. Matthew requested a cakeyatta with candy decorations and candy spilling out from the middle. I didn't really have time to do a perfect job but my version seemed to meet with approval.
There were presents and cards and then playing with presents - especially a flying drone toy from Uncle Dave and Auntie Karen's family that was super popular.
Amelia and Michael were so tired afterwards that Matthew put them to sleep on the couch as part of a game and they actually napped!
You might also like
- Birthday party
(0.360799)
- Christmas
(0.359356)
- Orchestra from planet X
(0.350267)
- First Communion
(0.348367)
- Happy Birthday Daddy
(0.346369)
All