April 17, 2010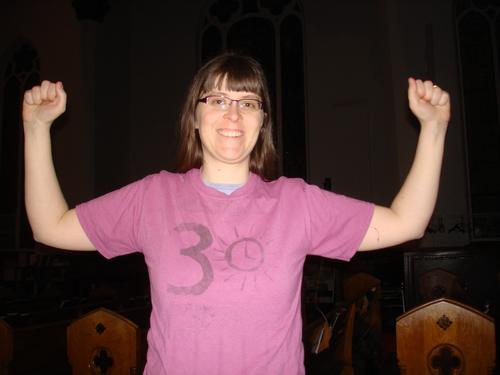 Brendan, Auntie Janice and I organized a 30 Hour Famine at our church this past weekend.
Elizabeth "helped". Her favourite part was probably playing with the 6,000 paper dolls we made to represent the number of children under the age of five that die every 10 hours. I have blisters from the scissors!
You might also like
- Housecoat
(0.285285)
- Finger puppet crackers
(0.277132)
- Road Trip!
(0.27533)
- Sand Delivery
(0.274029)
- Chicken Block-Block
(0.270833)
All