February 16, 2020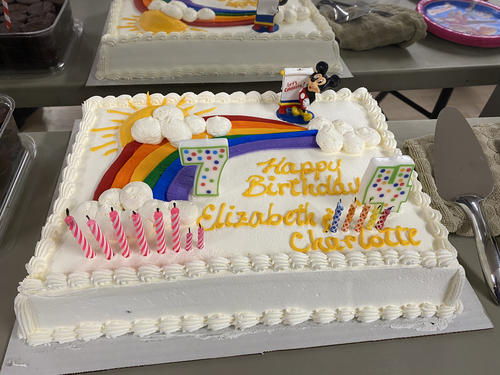 We were super happy to be able to celebrate our neighbour's birthdays at Dovercourt with them again this year. They rented the whole pool!
We laughed a bit together about how crazy it is to throw these large parties that are as big as some weddings. They think this is the last year they'll do a combined party like this (just like we are contemplating the changes that must come for gingerbread - clearly we need to scale back a wee bit so that we don't end up like the house in the hippopotamus song)
Anyway it was super fun to go swimming and hang out. Amelia especially approved of the Paw Patrol masks. A good time was had by all!
You might also like
- Family Day
(0.330551)
- Distanced walk
(0.325397)
- 1000 kicks and a party
(0.324415)
- Maggie's birthday pinata
(0.321918)
- Elizabeth baptism birthday
(0.315693)
All