March 6, 2020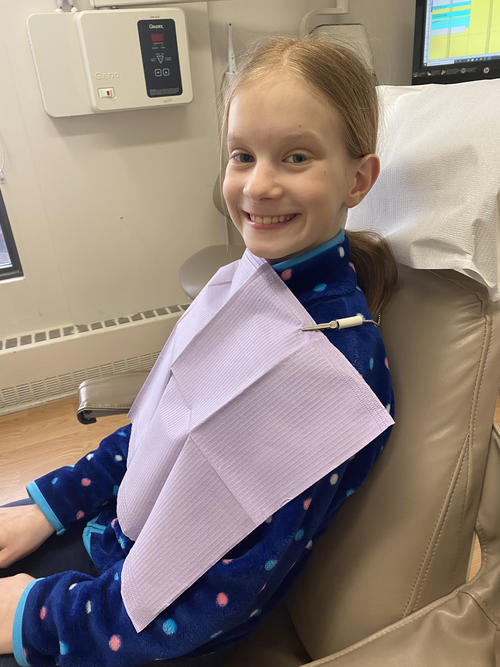 We're overdue for dental checkups by about a year (whoops) so I decided it was time to rectify that. Amelia was keen to get her teeth looked at, Matthew was keen to go get a toy and Elizabeth asked whether she could go "later".
Since it's been two years since our last visit I decided we might as well send the reluctant child first. After all, she has the most adult teeth to look after. I also decided that all of us at once might be too much of a good thing. My appointment was yesterday (no cavities! teeth and gums in pretty good shape! Maybe I don't need to go every year after all lol) and today was Elizabeth and Brendan's turn.
I'm happy to report that it was completely uneventful. She didn't volunteer to go first, but she did sit in the chair, open her mouth and have her teeth cleaned. Apparently she takes good care of her teeth. The other kids are all very jealous of the loot she brought home.
You might also like
- The Dentist
(0.407609)
- Dentist again
(0.374226)
- Fish
(0.372771)
- Thanksgiving
(0.364826)
- Maria's first swim
(0.360345)
All