April 26, 2010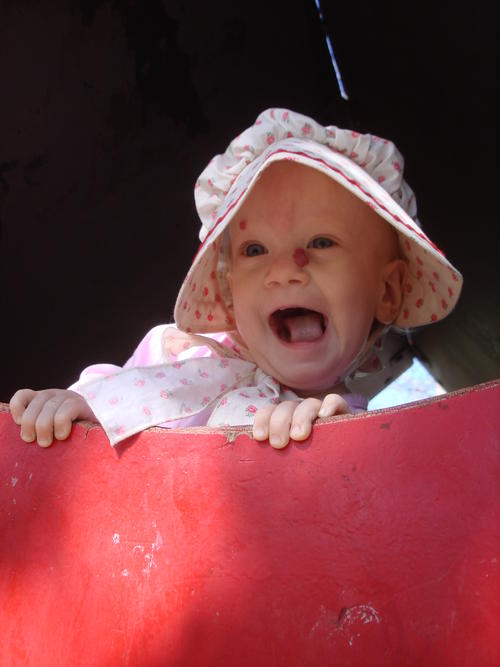 Elizabeth may yet start walking on her own. She is spending more and more time standing up and walking around things. Last night she was playing in the living room while K&D visited with us and started pushing her small chair around using it as a walker.
She also seems to be really loving the warmer weather and constantly points outside. When someone can be persuaded to take her outside she loves every second of it. Good thing she hasn't yet figured out how to combine her new door opening skill with her desire to explore!
I think we are going to be spending a lot of time outside this summer. Any thoughts on good outdoor dirt and UV resistant baby clothing?
1
On April 26, 2010 at 10:28 pm
Rachel@GraspingforObjectivity
said:
Walking is so fun!! Second only to talking! :) She looks so cute!
2
On April 27, 2010 at 04:59 am
Grandpa H
said:
Lovely photos! As to dirt-proof clothing... it doesn't exist. That's why kids have mothers! :)
You might also like
- Tulips
(0.363636)
- Matthew
(0.355457)
- 13 Months
(0.355231)
- Kid Math
(0.350584)
- Big baby in carseat
(0.349315)
All