April 17, 2020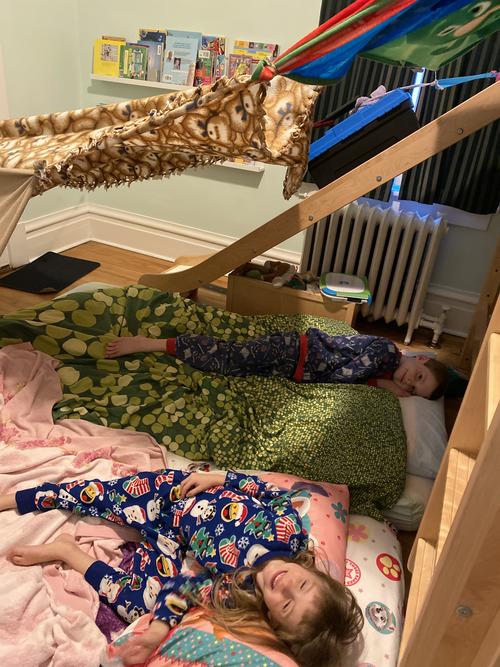 Matthew and Amelia have been building many many forts lately in their room using all their blankets and pillows, especially at the tail end of quiet time.
A few days ago, they built a castle for a sleepover. Sadly for them, it was a school night and in any case the sleeping arrangements were vetoed as they were not safe or conducive to sleeping (no mattress beyond a thin blanket).
They begged to have a sleepover on the weekend and tonight they reminded me that it was Friday and tomorrow is no school.
They want to do a second sleepover tomorrow night too; that will depend on how much they sleep tonight and whether their "fort" collapses gently on them in a heap in the middle of the night and startles the rest of house awake.
You might also like
- Sleepover
(0.329832)
- Sleepover
(0.306878)
- Big Brother
(0.302977)
- Come Sing Messiah
(0.302849)
- Rehearsal Dinner #RayCray2016
(0.302395)
All