April 17, 2020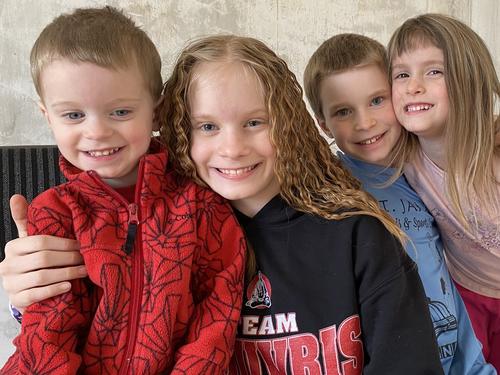 Elizabeth has been asking me to help her make lots of tiny braids in her hair lately. I've been happy to oblige because it dramatically cuts down on the (normally significant) amount of time she spends fussing with her hair.
She had fourteen braids in this week in honour of Erika's birthday and took them out today. Michael was highly entertained by her new hairdo. Brendan didn't recognize her right away from the back and was a bit taken aback by the poof.
You might also like
- Home Depot four kids
(0.295455)
- Are we really ready to leave the house?
(0.294239)
- Cottage Tubing part 2
(0.293413)
- Happy Birthday Daddy
(0.292645)
- Room swap
(0.292453)
All