June 15, 2020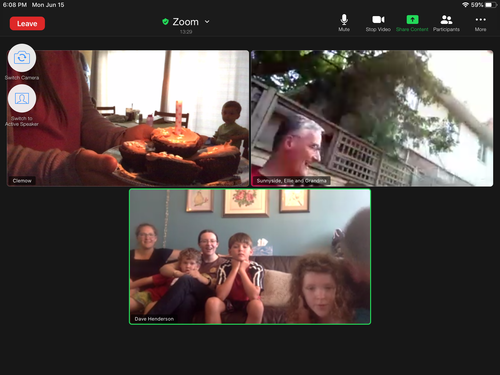 Elizabeth went to Sunnyside to celebrate Uncle Chris' birthday along with Grandma Margaret. They had homemade tacos for supper! Elizabeth says she had the biggest slice of cake she's ever had in her life because there weren't as many people as usual.
Elizabeth says "I tried to mow the lawn but I had to use scissors. Then I tried on Erika's old clothes and took home the ones that fit!"
We had tacos and cake too at Clemow but stayed apart to respect the ten person gathering limit.
You might also like
- Theo is 5
(0.331395)
- Mother's Day
(0.324873)
- Uncle Dave
(0.322034)
- Brendan's party
(0.316594)
- Museum and Birthday
(0.306283)
All