June 20, 2020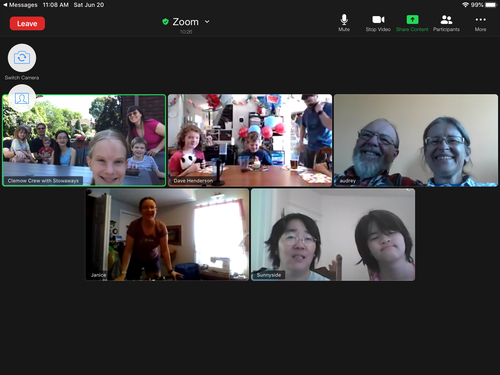 It was Theo's birthday! Uncle Chris was helping Brendan build a new bed for Elizabeth now that we can get together again, so he and Erika were at Clemow when it was time for the birthday zoom. I had cleverly made two cakes for Uncle Chris' birthday and set one aside so we were all ready to go!
You might also like:
-
Happy birthday Uncle Chris!
-
Happy Birthday Rachel
-
Chris has a birthday
-
Stripes, stripes, stripes
-
Museum and Birthday