July 17, 2020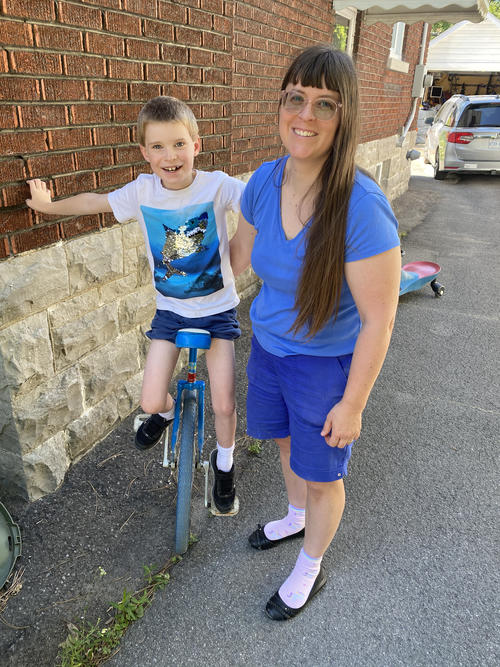 It was a quiet week on the homeschooling front because Elizabeth was at circus camp all week!
Naturally we had to do a circus theme at home as well. The kids got to play with some of Elizabeth's circus things (scarves, ostrich feather and plate balancing), my juggling balls and Matthew even tried out my old unicycle.
It was a pretty hot week! I took Elizabeth to the store for the first time since the pandemic started because she wanted new shorts. Actually she also went to the shoe store on the same day. She found it very strange since she hasn't been in a store for so long. The next day I took Matthew and Elizabeth to Decathlon to find some raincoats and buy Matthew some supplies for his riding lessons that are coming up in lieu of the horseback riding camp he picked. I didn't get a photo but neither of them had any trouble at all wearing a mask, so I guess if school requires them I won't be worried.
You might also like
- Ultrasound
(0.381877)
- Horseback riding
(0.380776)
- Rainy day
(0.379363)
- Halloween
(0.374806)
- Silly Sock Week
(0.371287)
All