July 6, 2020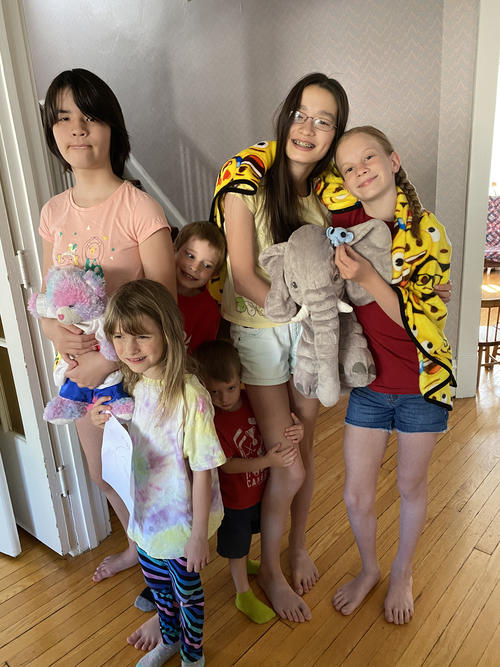 Auntie Janice had planned to run a cousin camp this week, but with the pandemic our plans obviously couldn't go ahead as originally envisioned.
Nonetheless we have planned to do cousin things all week. Today Janice challenged both bubbles to an emoji scavenger hunt!
We had fun finding all the items, but I didn't plan out our approach at all and wildly underestimated the amount of time it would take to find things. This ended up being super stressful when we were scrambling to finish in time to get Elizabeth to her online class (in the end we didn't manage - boo!).
Then we had to find books and I made the mistake of getting the kids to choose their favourites and instead of doing the scavenger hunt everyone wanted to read instead!
We took a little break and then came back to it after. This time we divided and conquered and it went more smoothly, however we never ended up finding ducks or bicycles as we were going to bike to Dow's lake and just ran out of time.
Erika and Elizabeth went to karate then we shared our photos over zoom with the other bubble and planned out the rest of the week.
You might also like
- Happy Canada Day
(0.362264)
- Mother's Day
(0.356696)
- Wedding prep
(0.354707)
- Social Distancing: Day 9
(0.353081)
- Science by Night
(0.3502)
All