July 10, 2020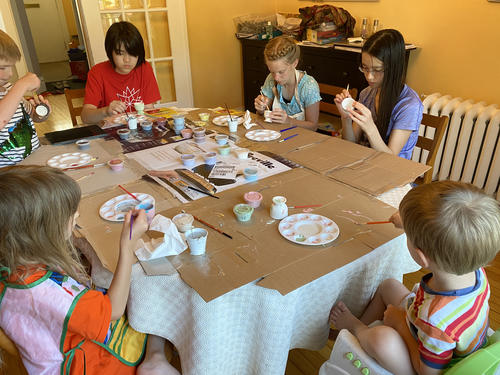 Maria didn't stay overnight for camping (preferring the air conditioned comforts of her own bed) but she did come back in the morning for the last cousin activity of the week - painting egg cups.
It was supposed to go above 40C today so I decided it would be a good time to make car cookies aka our annual reminder of why we do not play in the car (we do not wish to be baked).
We suggested that the other cousins make car cookies too and were gratified to hear they made some oatmeal ones!
We put ours in the car at 10AM and left them for about 4 hours. This was probably a bit early as it wasn't in direct sunlight, but they still cooked. We also cooked a batch in the oven to eat right away and have some comparison. The cookies disappeared very quickly once they came out of the oven/car so I think they were a hit!
You might also like
- Inhouse Tournament
(0.337466)
- Sportball
(0.331006)
- Rainbow Camp
(0.329341)
- In the cottage
(0.32879)
- Fish
(0.326923)
All