August 7, 2020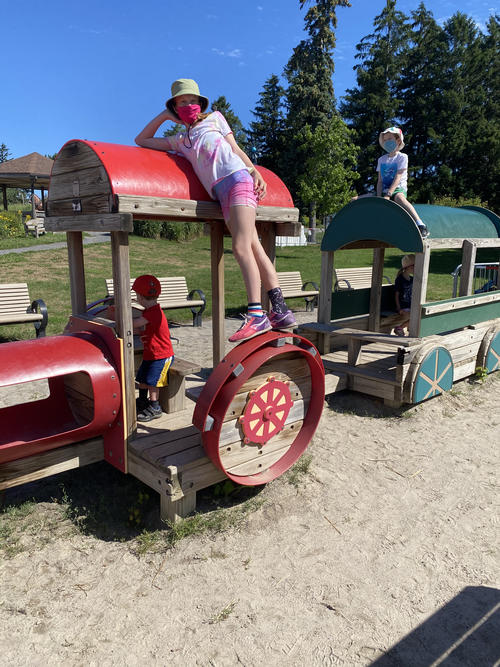 The agriculture museum has reopened to visitors. Since it is mostly outside or in drafty old barns we figured it should be safe enough.
Entrance is done based on time slots which I found extremely challenging. In fact we were extremely late for our time slot, but the museum staff waved us in right away with a stern warning.
Time slots aside, the biggest change was that visitors are not to touch any of the animals. There are also directional arrows on the floors and masks are required when you are in any of the buildings. The kids didn't have any trouble with aside from Michael who is not into mask wearing. Brendan and I both went in order to ensure no licking of the cow barn - you may recall a certain c. jejuni incident that has made us a cautious about germs at museums! Anyway we got to wander around the barns and admire animals and Michael cried when we left.
You might also like
- River Oak
(0.34076)
- History museum
(0.333333)
- Marsh's Library
(0.330996)
- The birds and the bees
(0.330467)
- LRT Grand Opening
(0.33015)
All