August 27, 2020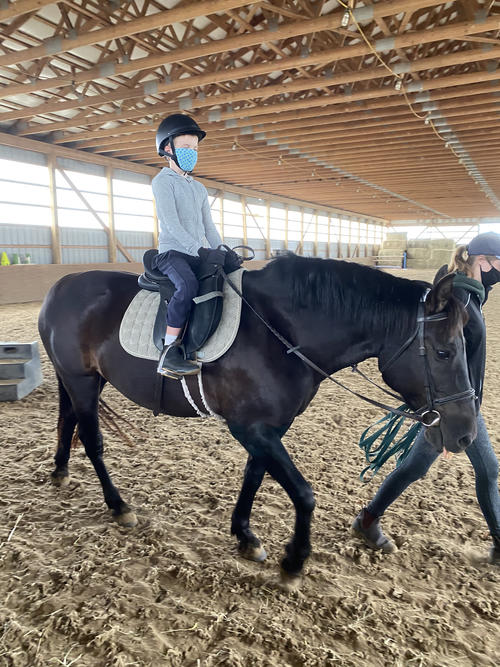 It was kind of rainy so we ended up in the barn for our lesson.
We discovered that the barn is very well ventilated, which means that we are seriously considering allowing Matthew to continue with his lessons into the fall.
Matthew is super proud that he has graduated to being allowed to trot. He proudly showed his siblings his videos "Look! I can make the horse turn!" only to be deflated by a withering "Why are you on a leash???" He just rolled his eyes and told them that they didn't understand "horseback". Elizabeth remains unconvinced that he will not break his neck.
You might also like
- Bikes
(0.332707)
- Good Friday
(0.329289)
- Are we really ready to leave the house?
(0.323293)
- End of an era
(0.322878)
- Summer school jul 13-17 Circus week
(0.320856)
All