June 26, 2020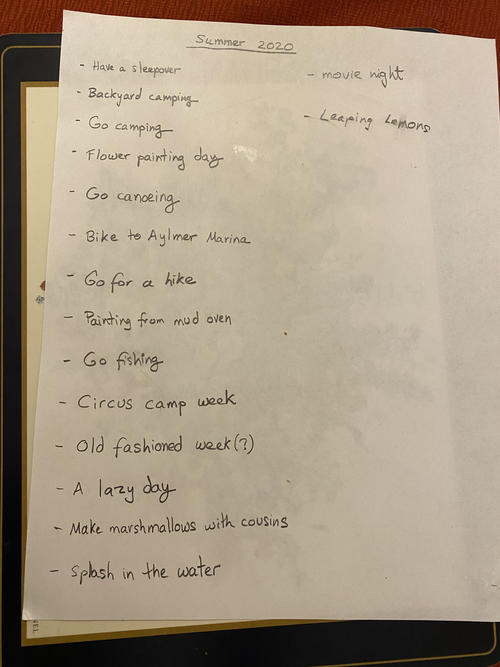 I like to joke that we had a week off between the formal end of school at home and summer homeschool.
Really we kind of eased into summer homeschool. We made our summer bucket list. We started our summer journals. We played outside. The kids made up a "mailbox" that they used to pass each other notes. This would work better if Elizabeth wasn't the only one who could read and write though... Elizabeth made supper.
There was art and elaborate creations out of toys. And I bought a Chariot for the bike from my friend Dianne so we can finally go biking as a family!
You might also like
- Le Patinoire
(0.331019)
- Late night skate
(0.326087)
- Mcnabb park
(0.322165)
- Tournament Team
(0.320285)
- First day of school
(0.319277)
All