May 13, 2010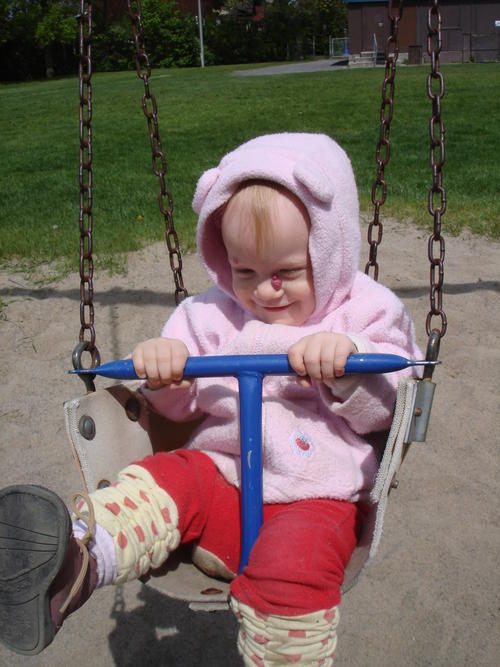 How do you like to go up in a swing,
Up in the air so blue?
Oh, I do think it the pleasantest thing
Ever a child can do!

Up in the air and over the wall,
Till I can see so wide,
River and trees and cattle and all
Over the countryside--

Till I look down on the garden green,
Down on the roof so brown--
Up in the air I go flying again,
Up in the air and down!
1
On May 15, 2010 at 03:18 pm
Grandma H.
said:
The simplest joys are the best!
2
On May 19, 2010 at 01:05 am
Stephanie
said:
What a delightful poem! Both of my girls love swinging as well.
You might also like
- Windstorm
(0.247166)
- Double Rainbow
(0.242054)
- Leaves
(0.241784)
- Spring
(0.239919)
- Cottage Pony by self
(0.237473)
All