September 20, 2020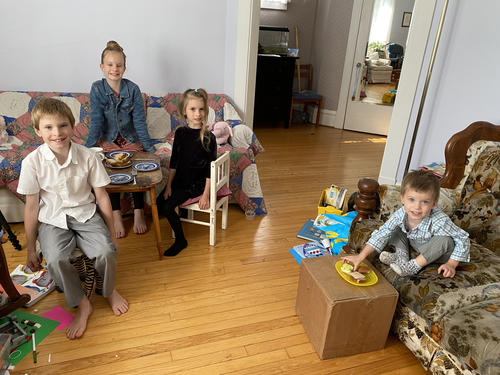 The kids apparently had planned a dance/tea party with stuffies after church. We were shooed upstairs and they made little sandwiches (cucumber and cream cheese and cheese) and tea. Amelia wanted fancy water so they hacked a hunk of cucumber into a glass. Then they did each other's hair and had "appropriate" tea party music that they found on the internet.
You might also like:
-
Weekend dance party
-
First snowman of the season!
-
1000 kicks and a party
-
Canal part deux
-
Pool party