May 16, 2010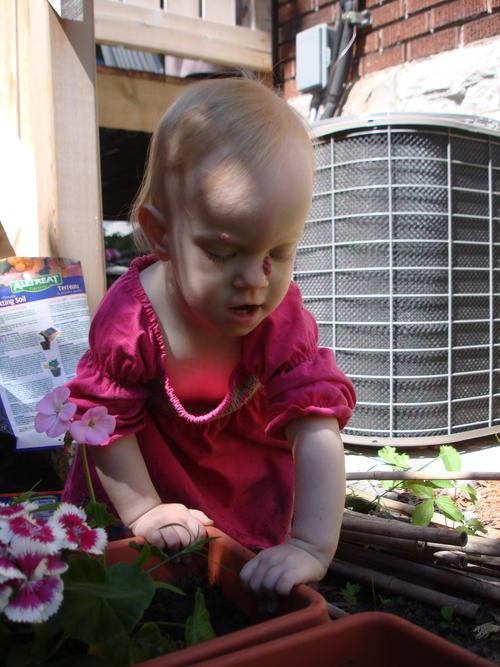 It's not quite May 24th but we decided to plant the window boxes today anyway. Elizabeth helped us to weed and had to be stopped from weeding the flowers too.
After the flowers were planted and watered, Elizabeth was so muddy that her parents decreed a watering session (aka bath) for Elizabeth too.
1
On May 18, 2010 at 03:49 pm
Grandma H.
said:
What an adorable little girl; Mommy you are training her well. Flowers look great!
You might also like
- New favourite way to get home from the bus stop
(0.349206)
- Grading and birthday party
(0.318898)
- Happy Birthday Rachel
(0.302158)
- First Ultrasound
(0.300613)
- Snow play
(0.3)
All