October 17, 2020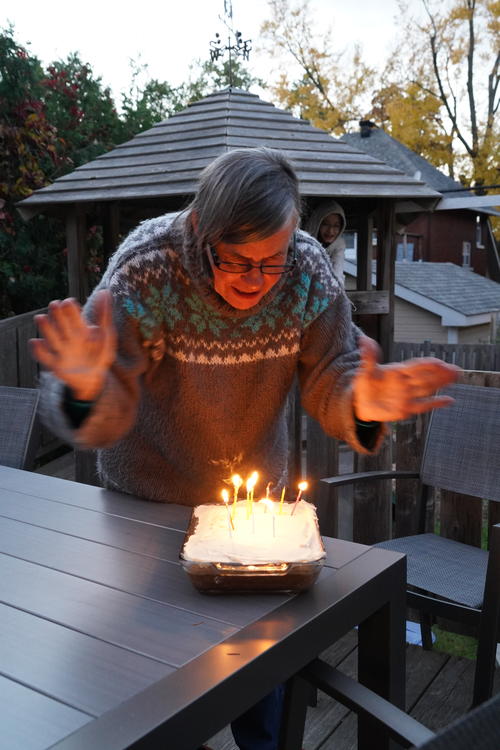 We celebrated Grandma's birthday with chicken teriyaki and carrot cake. Grandma came over for dinner first, then Chris and Yukiko and the girls dropped by for some cake and present opening outside.
It was nippy, despite the large number of barefooted and barelegged children that insisted on hanging out outdoors. I was particularly amused by Amelia's insistence that it was so cold she needed a full snowsuit... but no shoes...
After supper Brendan and I watched the Elton John movie with Grandma in the basement, which we all enjoyed.
You might also like
- Happy Birthday Daddy
(0.302711)
- Valentine's Day (Love Shack)
(0.302609)
- 19 years
(0.300557)
- 12th day of Christmas
(0.294372)
- Happy Easter
(0.293694)
All