October 31, 2020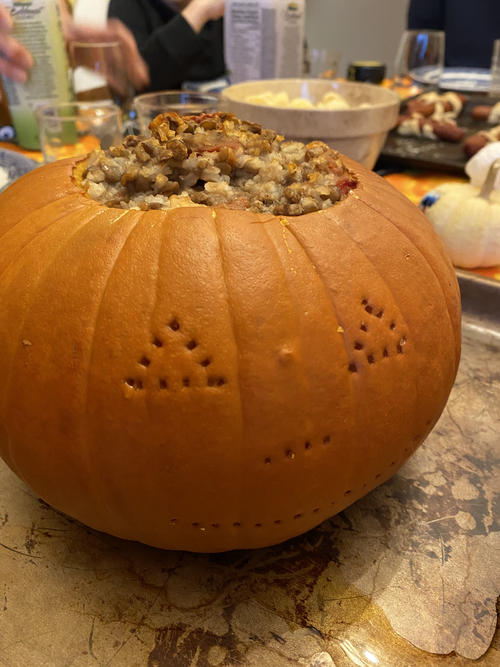 Here's a photographic record of (some of) October's meals.
We had papaya one breakfast as we've been reading Swiss Family Robinson and they were curious about what they tasted like. No one was a big fan.
This month the kids demanded to have a pasta week. Originally this was supposed to be pasta for breakfast, lunch AND supper. I'm not a big pasta person so I vetoed more than just every day for supper. By the end of the week Elizabeth was begging to eat something different. I pointed out that it was her idea and her meal plan. I don't think we'll do that again anytime soon lol. Amelia thought it was a great idea though.
Halloween week we tried to go a bit "spooky" (by special request). My "ghost" pizza looked much much better before we cooked it (too bad no photo!). The kids very much object to green noodles, even though they admitted that it tasted the same with their eyes closed they don't really like having to eat their food with their eyes closed and couldn't get over the colour with their eyes open.
You might also like
- A visit from friend Janice
(0.35474)
- Thanksgiving
(0.349229)
- Rachel and Andrew
(0.345855)
- The birds and the bees
(0.339926)
- Dovercourt
(0.335467)
All