November 29, 2020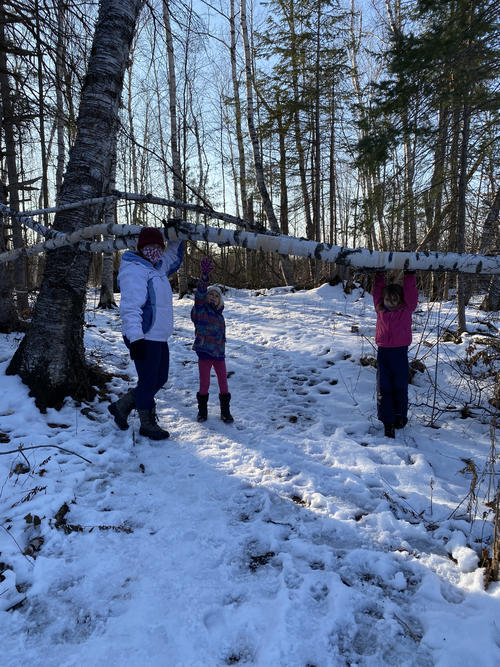 Amelia and I went for a short walk with Dianne and Evelyn this afternoon. Amelia was quite out of sorts and was thrilled to go out to do something just her and Mommy. "My best day ever! And I went in a car!" I'm amused by how novel car rides are now, especially for the younger two.
Amelia complained a bit about the actual walking while we were doing it but apparently enjoyed herself and wants to do it again. The best part was walking on the bridges.
It was very interesting to see all the changes in the landscaping - the shrubbery is growing up furiously to hide the tornado damage.
You might also like
- Boxing Day Sledding
(0.330966)
- Three at a time
(0.330341)
- Charlotte and Elizabeth party
(0.325397)
- Holy Saturday
(0.322388)
- Maggie's birthday pinata
(0.320215)
All