December 12, 2020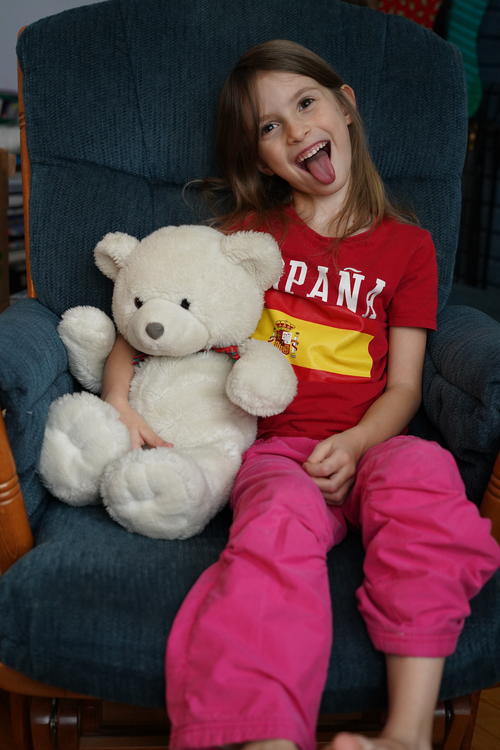 At 5 and a half not a whole lot has changed with Amelia. She has fewer bathroom accidents and her French is getting to be quite impressive. She uses words that even her teacher is amazed she knows (all those French videos are apparently paying off). She is a bit of a study in contrasts at times. She very much tends towards staying in out of the cold but when forced to go play in the snow she has so much fun she doesn't want to come in. She still likes to 'whaa' as we call it when she expresses her displeasure about something or other by crying or screaming, but the frequency does seem to be diminishing.
She handles many things that her peers are unable to on her own and is very happy to do so. She is highly autonomous about her schoolwork and still very much loves to play alone (not that she doesn't spend a great deal of time playing with her siblings).
Reading is a favourite activity. While she's starting to read some very early readers with the strong encouragement of her teachers, she adores flipping through books on her own and often gets distracted reading. She's quite into Asterix at the moment.
She loves to watch Matthew play Minecraft and has even settled into some serious fun with Elizabeth with whom she used to butt heads more often than not. When not being picked on by her siblings or feeling the injustice of the world she is very much a happy and joyful little girl.
You might also like
- 4.5 Amelia
(0.429885)
- 7.5 ish years
(0.411765)
- Amelia 21 months
(0.396514)
- Nine months
(0.394427)
- Homeschool wk may 19-22
(0.393443)
All