December 28, 2020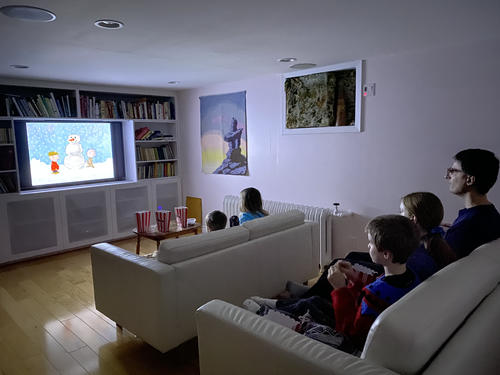 The present was tickets and popcorn. We watched a Charlie Brown Christmas at "Clemow Flix Cinemas".
Our outdoor adventure today was a snowball fight at Commissioner's park, and a fun afternoon of snowman building.
We were amused to see that a squirrel (we assume) stashed some pizza on our neighbour's wheel for a snack later.
You might also like
- 12th day of Christmas
(0.270408)
- A birthday party
(0.24)
- 12 Days of Christmas: Reading day
(0.233503)
- 12 Days of Christmas: Lego day
(0.233422)
- Craychel off to Texas
(0.229917)
All