January 2, 2021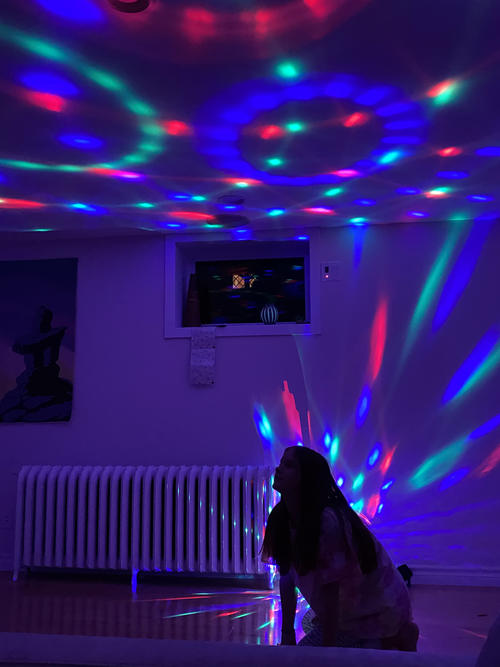 We spent most of the day outside today playing in the snow. Elizabeth made a little fort for herself and Matthew is working on an igloo entrance. Then the older three and I went skiing on the SJAM. We parked at the parking lot just outside of Westboro beach because there was a parking ban on the street for snow clearing in effect. It was a zoo. We waited about ten minutes for a spot and getting out of the parking lot was a little hairy. In fact there were so many people right near the bridge that the kids didn't want to go that direction at all. The trail itself wasn't too busy so we decided to ski past the sledding hill where people were congregating as quickly as possible.
We had a good time, but we were glad of our masks and will probably avoid the SJAM on the weekends for a little bit.
The 9th day of Christmas is nine ladies dancing so today's gift was a disco light for a dance party.
You might also like
- River Oak
(0.346667)
- New Year's Eve
(0.339779)
- Come Sing Messiah
(0.339411)
- Grading
(0.338961)
- First Snow
(0.338594)
All